Wednesday, March 23, 2011
5:57 PM |
Posted by -Who_Hotter-Than_I-
Join the Very Sexy, yet SEDUCTIVE SlapItOnMyPussy Feat. Special Guest/CoHost on DaKandiShop!
Join me, for "
Saturday Night Dessert
" N
DaKandiShop
with Special Guest/CoHost the sexy Adult Entertainer
SlapItOnMyPussy
. She'll be answering anything & everything in between. Its going to get SPICY, but not so much CLASSY, be sure to bring your body condoms yet, be sure your already HARD N WET, cause I like mines juicy BEFORE I hit it! This is only for the Grown & Sexi, "MUST BE 18+ PLUS to enter."
Listen live online
or
download
the link above to listen to ANYTIME!
0 comments
SlapItOnMyPussy's WishList
My Site Connections
Come swim with the ADULTS
Come see the Best-PORNSTAR's Playhouse on the net!
Hits Counter
Get FREE TRAFFIC sent to ur site
About Me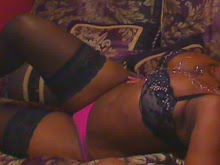 -Who_Hotter-Than_I-

Hi there, and thanks for stopping by to view my profile/site. I'm a Independent Webcam Performer/Adult Entertainer/Model who enjoys every little bit of what I do. I love my job and turning all you horn dogs into my boys. I offer cam shows, on your choice of messenger... (YAHOO, OR SKYPE) or I can re-direct you to a website of mines. Whatever, you are in search for, whether its for to bring a naughty smile back onto your face from a stiff day at work... Or perhaps, you have a fantasy which stars me I'M THE BEST DOMME/SUB you'll ever come across. Contact me today, for FUN!!!
View my complete profile
My Hottest Cam-Girls